Click an image below to learn more
Sr. Manager, Commercial Marketing
The Epson B2B strategy is designed to foster buyer-centered interactions with prospects who get coached through the funnel with technologies and humans to realize closed/won business. Epson's strategic lead on the project, Chris Nickel, rallied internal and external resources to address gaps in technology, processes and people to meet that objective.
Nickel, with executive support from Dan Murphy, Director of Communication for North America and Latin America, embarked on what amounted to a digital transformation for Epson. This change management endeavor really started with Nickel and Murphy getting IT, Sales, Marketing and senior leadership to evolve marketing and sales from a product promotion and sales call follow up exercise, to a coordinated, multi-channel effort to find, convince and convert prospects based on voice-of-customer research. Nickel also spearheaded the adoption of artificial intelligence, marketing automation, a lead development strategy and a campaign strategy at Epson. Implemented from the ground up in seven months, the company is generating revenue and heading toward positive ROI.
Can you share any particular achievements you are most proud of in your current role?
The achievements in my role at this time are a culmination of more than a decade of hard work to make marketing programs an integral and verifiable component of revenue generation at Epson. The achievements, which are as much multi-discipline team accomplishments as my own, include adoption of artificial intelligence technology to be a "force multiplier" in high-value lead qualification; marketing automation implementation and campaign execution in 90 days; a lead development strategy (lead criteria definitions and lead-handling process agreements between marketing and sales teams across the company); and a repeatable campaign strategy (content development and campaign built process that is applicable to all commercial Epson products and services).
How have you helped try to foster a culture of innovation within your team and organization?
This is a tough one to answer without coming off a little self-important, but I hope the answer is: when people see my undying commitment to communicating Epson value and measuring marketing impact on closed/won deals, they see a person they want to jump in the trenches with to get work done. I want my passion to rub off on others so that if a great idea gets blocked by a seemingly insurmountable hurdle, the team member's mindset is, "How can I make this happen?" versus, "There's no way I can make this happen." And as an organization, when we have our next challenge as a company to overcome, we can band together and tackle it as a united force.
Why do you think innovation is important in today's B2B marketing landscape? Do you see a need for traditional approaches to be transformed?
I work very hard to make sure that innovation isn't defined by the technology we have or don't have. We try to flip it around: is our customer-driven strategy easier to accomplish with a product or service? If so, let's investigate. But at the end of the day, it's what we can or can't do with those solutions that will define innovation. How is what we are doing reducing friction in the customer experience? Is it shortening sales cycles? Is it creating better leads that sales can close? If it is, we're innovating. If it isn't, then we are not.
What does the future have in store for your efforts?
The truth is, we're just getting started with our demand generation efforts here at Epson. At least in the current definition of the term. My take is the future is bright. I feel like I say, "We're just getting started!" a lot. But, after nearly 30 years in marketing, how cool is that?!?!?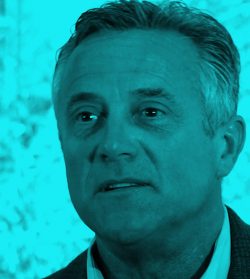 Head of Global Strategic Account Marketing
Among her many contributions to Qlik, Nancy Harlan is also the woman behind the Qlik Infusion Program, a unique program that creates awareness and demand in the strategic account, forms relationships at the executive level and accelerates the sales cycle. The program includes ABM support to create internal-to-the-customer communications and events.
Now in its third year of execution, the program takes account-based marketing to the next level. Its highly customized, uniquely branded and aligns with customers' business objectives, while supporting Qlik's requirements to maximize the spend from these top accounts. Qlik's ABM initiatives consistently drive more than $75 million in orders every year from 100 accounts.
Can you share any particular achievements you are most proud of in your current role?
Our account-based marketing efforts consistently drive over $75M in orders every year (from 110 accounts). Every seller is provided with detailed account intelligence to form their strategic account plan. From that plan, my team creates a detailed, custom account-based marketing plan that is designed to drive up awareness and demand for Qlik in the account. What is very unique about our ABM program is Qlik Infusion. This program works alongside the customer to create a branded ABM plan for the account. Amazing results from this program with customer remarks citing, "Qlik Infusion is a clear indication of Qlik's desire to a true partner to us in data transformation."
How have you helped try to foster a culture of innovation within your team and organization?      
Every six months, our team gets together to discuss how we are going to add at least one new innovative component to the program. This past year we added IP Remarketing (through Demandbase), custom lookbooks and social retargeting to drive top-of-funnel awareness and to find new contacts within our strategic accounts.
Why do you think innovation is important in today's B2B marketing landscape? Do you see a need for traditional approaches to be transformed?           
Email as an effective medium is dead. We've moved to digital, social and direct mail to drive engagement.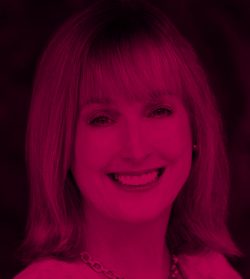 When he is not obsessing over creating "wow-worthy" experiences for prospects and customers, Tyler Lessard spends his time mentoring other marketers to be fearless. He leads a creative team of individuals to engage with people on a personal level, using personalized videos with a fun and approachable tone.
Thanks to Lessard and his team, Vidyard's hyper-personalized "culture" is a win in and of itself. A recent, personalized "Happy Holiday" campaign was the company's No. 1 program for new pipeline generated. According to Lessard, the ROI was "off the charts," due to the 'thank you' style of the campaign that featured personalized videos and opportunities for users to create videos for others.
Can you share any particular achievements you are most proud of in your current role?
I'm particularly proud of the diversity of content, as well as the quality of campaigns, that our small-but-mighty marketing team produces, and how we approach every project with an "outcome-driven" mindset. Every month, we're launching campaigns that address each of our core audiences (four main segments/personas) at each stage of the buying journey.
Despite the fact that we're always juggling many programs at once, we've built an amazing team of people powered by the right technology to do all of this without hesitation. I think of it as "innovation at scale."
How have you helped try to foster a culture of innovation within your team and organization?
Two big things: First, we constantly challenge our team members to put themselves in the shoes of our audience to reflect on how valuable, interesting, engaging and innovative our campaigns really are. If we get feedback within the team that the program feels flat or it feels like something everyone else is doing, we course correct until we're all proud of what we've created. This often involves thinking creatively about an innovative approach to make it unique and to make it really stand out.
Second, like any good innovator, we expect to fail, and we support our team members when we do. Sometimes our campaigns get too personal and we receive criticism from our audience, but of course we treat those as learning moments (or often we coach our team members that they did the right thing, but when you're innovating you always risk alienating a few people). So in summary, we have built a culture that prides itself on taking calculated risks and on delivering programs that we're proud to put our names on.
Why do you think innovation is important in today's B2B marketing landscape? Do you see a need for traditional approaches to be transformed?
The democratization of marketing technology has made the market a very busy place. Everyone is now bombarded with messages everywhere they go — it's harder than ever to stand out! Innovation is the key to staying ahead of that trend to ensure you don't fall into the trap of being another "me too" marketer. Innovation is about understanding and leveraging new technologies, but it also about innovating on your mindset and how you approach your marketing initiatives. It's about being willing to take risks and to test new ideas, and these are the foundation of staying one step ahead of the market.
Any fun facts/interesting personal notes you would share that other B2B peers may find interesting?  
Earlier this year, I was named to Marketo's list of Fearless 50 Marketers and I am now a mentor in this program for others. It's also worth noting that I am an engineer by trade and started my career in software development. My path to marketing was paved with a passion for telling stories and for articulating the power of technology through the lens of how it can help others achieve their goals and create better outcomes. Finally, I'm the very proud father of four kids (ages 3, 6, 9 and 11) and they are a never-ending source of inspiration!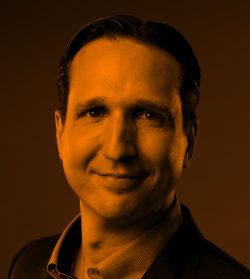 View The Other Innovators