Trailblazers
B2B marketers aged 30 and under who are bringing new ideas and new energy to their companies and their roles.

Brandee Sanders
Director of Digital Marketing
As Director of Digital Marketing at BlackLine, Brandee Sanders has transformed BlackLine's marketing processes across six marketing teams and four international teams. As part of this, she spearheaded the organization of the company's task management tool and the production of templates for each type of marketing activity. Aside from that, Sanders is pursuing a Master's Degree in Data Science and Analytics and creating a scholarship/mentor program for young women interested in technology. She loves travel, volunteering, great food, the outdoors and lifelong learning.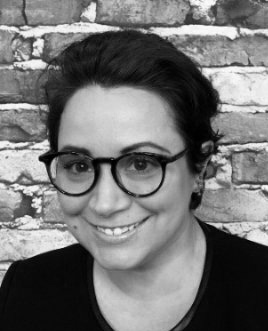 Sanders has established an onboarding process with other key process experts from the greater team, and continuously onboards and trains new team members as they join. As part of these process enhancements, Sanders also instituted a database of meeting notes, leveraging the use of tagging within the task management tool to increase visibility and encourage collaboration. Sanders, working in a different timezone than BlackLine's headquarters office, bridges the gaps between all of the company's international teams — by meeting with the EMEA and APAC teams weekly and sharing notes for the entire marketing team.
Sanders also helped to onboard and organize BlackLine's 25 social media channels on a social media management platform. With this, she has encouraged her team to improve their documentation for use cases across these platforms so that they can train new team members, partners and stakeholders as the company grows and scales. Sanders ties all of the intelligence together so that her team can educate the rest of the company on their activities and performance.
Sanders' introduction of a task management tool, as well as the emphasis on process, division of work and accountability has allowed the company to increase efficiency, increase visibility and improve controls across all of its marketing activities.
The BlackLine team has been able to complete more work in less time, and its morale has improved as the company can now more easily manage its workloads, as well as document and interpret results. In its task management tool, BlackLine now has 25+ major projects representing its marketing teams and initiatives, each tracking the activity of 40+ initiatives and growing.
Can you share any particular achievements you are most proud of in your current role?
We've spearheaded some amazing personalization and AI driven web projects in 2017, allowing us to have razor sharp targeting in our marketing efforts vs. the old school spray and pray methods of the past. New and growing ABM collaborations with DG, high visibility and KPI focused transparency are also fundamental to our success. We're also celebrating our second year with BlackLine being a top Gartner Magic Quadrant leader!
How have you helped try to foster a culture of innovation within your team and organization?
By advocating for my team's life-long learning, not being afraid to change or call out what's not working, raising up those who grow and letting them lead their own work. I also strive to get others outside of the marketing analytics realm to also start to think metric minded. Everyone has a stake in our shared success. Collaboration and data matter — those aren't just buzzwords!
Do you feel like B2B marketing needs to shake things up a bit to avoid being boring and dry and how have you tried to address this?
Absolutely! It's so easy to hit the "status quo" or "comfort zone" when it comes to marketing, so I'm always working with my Digital Marketing and Web team on finding ways to see things from a new perspective, and allowing for all ideas to get a chance to be heard and vetted with an open mind. Reinvention, structure and repeatable processes are the name of the game. Test it, then test it again.
Eric Spett
CEO and Co-founder
Eric Spett is the main reason Terminus exists today. In 2014, he started doing research into account-based marketing (ABM) solutions providers, particularly in the SMB space. Seeing a huge potential for product-market fit, he and his co-founder & CTO, Eric Vass, set to work on building one of the B2B industry's first targeted display advertising automation platforms.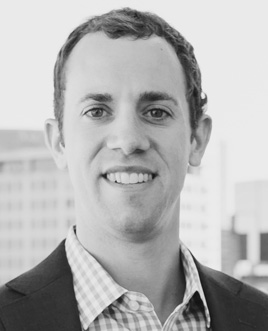 Spett has spearheaded Terminus' strategic growth investments, raising nearly $20 million in venture capital, including $1.8 million in a seed round, $7.5 million in Series A funding and $10.3 million in Series B. Because of his work to dedicate the right resources to all aspects of the organization, in less than three years, he's made Terminus one of the best companies to work for in the country and a category leader in ABM & B2B marketing.
Can you share any particular achievements you are most proud of in your current role?
As CEO and Co-Founder of Terminus, I'm honored to lead this incredible company. Along with my co-founders — Sangram Vajre, CMO, and Eric Vass, CTO —we launched our platform in 2015. Since then, Terminus has become the leader of the account-based marketing (ABM) movement that is transforming B2B marketing. We continue to solidify our position as the leader in the rapidly growing ABM category. In Q2 2017, we raised our Series B of $10.3 million and now have 115+ full-time "Terminators." What I am most proud of, however, is the culture and the team we've built here. There's a lot of teamwork, ownership, and craftsmanship in an environment where people really care about each other.
How have you helped try to foster a culture of innovation within your team and organization?
Innovation comes naturally at Terminus because we have such a smart, talented, and hardworking team. We're always pushing the limits of what's possible. We live by the mantra of giving our team the "Keys to the Ferrari." This mindset empowers our Terminators to truly own their roles and take on additional responsibilities. We take the time to recognize and appreciate our team at every opportunity and ensure everyone knows how they are contributing to our mission. As a company, we communicate with fearlessness and transparency during our weekly all-hands meeting. As a leadership team, we relentlessly commit to the personal and professional growth of our team. Innovation is a natural complement to this commitment.
Why do you think innovation is important in today's B2B marketing landscape? Do you see a need for traditional approaches to be transformed?
Scott Brinker's annual MarTech landscape keeps getting bigger every year. While there's a need to continuously rethink traditional approaches in B2B marketing, it's important for technology companies to identify a product-market fit. What's the product (or service) going to offer the market that doesn't exist today, and what's the demand like for your potential solution? One of the reasons Terminus has grown so fast is because of our product-market fit.