Data Scientist &
Operations Optimizers
Marketing executives who have been able to leverage all the data at their disposal to enhance marketing campaigns, and deliver insightful reporting and intelligence to sales and other lines of business.

Linlin Li
Sr. Director, Marketing Operations
As the Senior Director of Marketing Operations at FireEye, Linlin Li pursued a bold vision that gave the company's sales and marketing teams a new and important source of buying signals sourced from product interest that changed the game for cross-selling into their customer base. Li has a passion for movies and travel, and has visited all seven continents (including Antarctica).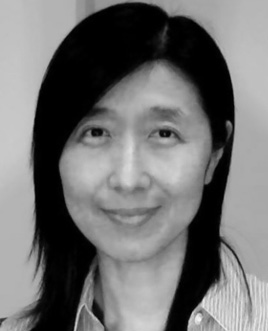 Li continuously explores new ways to use technologies to address marketing and sales alignment challenges. Most recently, she and her team presented an innovative product interest scoring model at the 2017 Marketo Summit, which measures customers and prospects' interest in any particular product by scoring their digital response to product-related content and behavior. This allowed the company's sales and tele-qualification reps to gain insight into customers' product interests sooner, increase conversions of product interests to revenue and enhance sales and marketing alignment.
Li's efforts resulted in an increase in average deal size by 33% for opportunities influenced by product interest threshold, and improved the velocity of opportunities with product scoring engagement.
Can you share any particular achievements you are most proud of in your current role (new campaigns, partnering with sales, new tech deployed or growth initiatives supported)?
I am most proud of my team's SiriusDecisions 2015 ROI Award for Marketing Operations. We won this award based on our advanced use of marketing technologies and innovative thinking to establish a robust analytics roadmap from real-time dashboards, to campaign attribution, to BI visualization and to predictive modeling. It also expanded SiriusDecisions' traditional waterfall model into a highly customizable precision waterfall model that can be filtered by segment, region, customer type and industry at every stage of the funnel to easily pinpoint conversion issues for marketing and sales leaders, as well as regional or country managers at each granular level to timely identify choke points and solve real business challenges.
How have you helped try to foster a culture of innovation within your team and organization?
I remind my team if you find yourself keeping doing something that doesn't scale, you will need to explore other ways to do it more efficiently. Start with the "why" question on things that have been done the same way for a long time, and explore the "how" on how can I do it differently. This really helps us stay away from the order taking or checking boxes mentality and foster innovative ways of thinking and problem solving. I also encourage my team to stay up to date with the newest technology development and benchmark against industry best practices. This really inspires creative thinking for me and my team.
What does the future have in store for your efforts? Anything interesting planned?
We have most recently launched an end-to-end campaign effectiveness framework to answer the age-old question 'what works, what doesn't'. We combined multiple resources and systems to create an intuitive and comprehensive framework for all campaign managers to evaluate their campaign results. This is based on LeanData attribution model, as well as the data we incorporated from Marketo, web and Salesforce.com. We are in the process of visualizing this in Tableau and also provide internal benchmark data so campaign managers can easily tell if their campaigns are top tier, middle tier or below average. We are also working on an account-based program to drive targeted account pipeline and conversion with our high-value targeted accounts. They really allow us to rally both marketing and sales recourse to identify and agree on our most valuable customers and potential prospects and customize their treatment for better results and ROI.
Rich Copenhagen
Marketing Operations Manager
Rich Copenhagen's passion for data science to optimize campaigns and enhance the prospect journey through the funnel makes him a true B2B marketing innovator. As marketing operations manager for Nimble Storage, Copenhagen has successfully addressed the need to innovate in order to pick up market share and chase growth, even more so after the company was acquired by HPE in April 2017.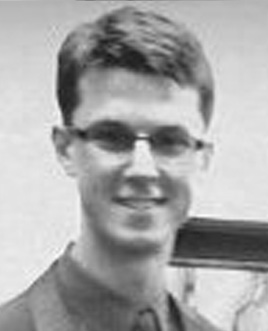 Copenhagen and his team designed an updated and more sophisticated Marketo lead scoring and measurement model built around true visitor content engagement metrics, which allowed high quality leads to get passed to sales faster. This allowed the company to expose prospects to new, relevant content and improve CRM trackable web engagements by 93%, boost CRM trackable unique leads by 210% and opportunities generated by web activity by 26% since deployment in May 2017.
Can you share any particular achievements you are most proud of in your current role?
With our relatively recent deployment of LookBook Recommend on our website, we have not only introduced content recommendations as a secondary CTA on a majority of our pages, but we have also been able to back our normally ungated content with a packaged, dynamic recommendation engine. This has helped us expose prospects to new content and open up additional qualification opportunities. This has given us an entirely new level of scalability for tracking and scoring in our MAP and CRM, delivering stronger, more qualified leads and pipeline. Our streamlined deployment allows our campaigns and programs owners to build their own content experiences in the tool and associated tracking programs within our MAP and CRM, significantly reducing overhead and improving organizational agility. Marketing operations only oversees these programs from a quality control and administrative standpoint.
Why do you think innovation is important in today's B2B marketing landscape? Do you see a need for traditional approaches to be transformed?
Prospects demand a new type of marketing, focused ever more on the customer experience and on a more personal-feeling relationship with the vendor. Innovating with new strategies and technologies is the way forward for companies to meet the challenges of an ever-changing market and audience.
Can you share any fun facts/ personal notes — such as hobbies, interests, personal accomplishments — that other B2B peers may find interesting?
Back when I was in community college in California, I spent a lot of time lobbying in the state capitol and various state agencies for funding and other policy changes on behalf of the students of the system. What I find rather interesting having come now into B2B marketing is the striking similarity between the work of a B2B marketer, convincing entire buying teams at various levels and functions that a solution is worth their me to look at, and the lobbying process convincing a Senate committee that a certain policy is the right move for their constituents. It all seems to center on understanding where someone is and drawing them in by talking about real problems they or their organization are facing.
Jack Johnson
Sr. Director of Global Marketing Operations
Jack Johnson — with help from K2's VP of Marketing and demand generation team — is credited for building out the first Marketing Operations function at the company in the last two years. He is also responsible for developing a whole set of new marketing and sales processes, process optimizations, technology, data cleansing, and best practice marketing strategies and tactics. In his downtime, Johnson has a passion for golf, tennis and scuba diving.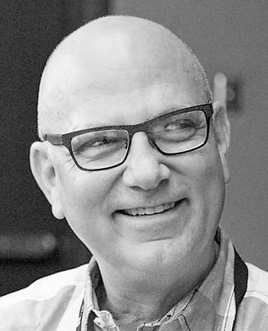 Johnson's role was completely new to him, but he managed to excel by proactivity, innovation and hard work. With a little reinvention, Johnson researched and drove an investment of an entire set of new marketing technologies in 12 months time and oversaw the integration, implementation and training of new software, including Full Circle Insights, ON24, Pardot, Demandbase, Infer and more. He also built and created a set of new global processes built on Smartsheet to oversee and manage global marketing budgets, lead and opportunity waterfalls, regional plans, creative project management and several unique automated marketing processes. Additionally, Johnson saved his company hundreds of hours a year by designing and building an internal K2, fully automated global tracking and four-tier approval process.
How have you helped try to foster a culture of innovation within your team and organization?
To foster innovation, you need to enable the team. For that reason, we have set up regular, deep dive training on all of our platforms, publish a quarterly newsletter called the Marketing Pulse that outlines best practices and reminders on "how to" regularly. In this way, we are able to more effectively enable everyone to be more innovative and encourage others to share their successes.
Can you share any details about how your team, or individuals on your team, have helped drive innovation or how your whole team has helped achieve results?
Building dynamic, responsive and effective landing pages in our marketing automation platform Eloqua proved to be excessively challenging for our global demand gen team and required more sophisticated programming skills. We were unable to really "scale" effectively and run more programs for this reason. I discovered, researched and convinced our teams to adopt a third-party landing page platform known as Ion Interactive. The platform has enabled the team to leverage the ease of use and innovative templates that are part of Ion Interactive, pre-built responsiveness and easy integration into the Eloqua platform. Additionally, the team was trained and embraced some best practices on these pages and forms by using Eloqua Pre-pop form capabilities, Demandbase pre-pop form functionality and progressive profiling as well.
Do you feel like B2B marketing needs to shake things up a bit to avoid being boring and dry and how have you tried to address this?
I don't think it's about shaking things up; it's about just being open and mindful that the world changes fast. Continue to be progressive in your thinking and to listen well to others' ideas, then foster those ideas and help bring them to life when it makes sense.

Michael Colon
SENIOR MANAGER OF ACQUISITION MARKETING
As Senior Manager for Acquisition Marketing at TD Ameritrade Institutional, Michael Colon is charged with generating quality leads for the sales organization. Colon is dedicated to doing things smarter and is committed to a better prospect experience. His passion for digital marketing and automation is a driving force in his work, and his peers view him as a thought leader and modern marketing champion. His demonstrated success is a testament to his cross-functional effectiveness, strategic vision and keen ability to connect with his audience.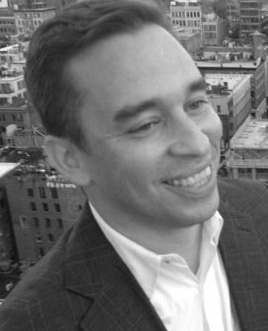 Colon is a modern marketer that shifted TD Ameritrade Institutional's acquisition marketing approach to being more client-centric and delivering messages based on what teams could learn from prospects' digital footprint. In three years, Mike has taken the company from a traditional marketing organization to a modern marketing organization that delivers relevant, timely and actionable content based on the prospect's needs. The program has proven itself by contributing higher quality leads to the sales organization.
Can you share any details about how your team, or​ individuals on your team​, have helped drive innovation or how your whole team has helped achieve results?
'Disrupt yourself or be disrupted' was the mentality we had when we embarked on our new approach. On the surface, analysis of previous marketing efforts showed everything was rosy. But looking past the feel-good metrics, it highlighted that our approach needed to change. So nothing was off the table, but we couldn't do it on our own. We enlisted a large team to help us: sales, marketing, analytics, data and our agency.
Ultimately, we came up with an approach that puts our prospects at the center of everything we do. This included developing a set of personas that helps make our marketing efforts, including emails and videos, more relevant and personal to our audience, all in an effort to increase the quality of leads we send to our sales team.
How have you helped try to foster a culture of innovation within your team and organization?
I ask 'Why' a lot: 'Why do we it this way?' or 'Why can't we do it that way?' It's simple, but always asking either yourself or your teams 'why?' is a great way to uncover innovation.
What does the future have in store for your efforts? Anything interesting planned?
Well thanks in big part to the success on the prospect marketing side of the business, I'm looking to repeat the process, and hopefully success, on the client marketing side of the business. So hopefully, you'll be hearing from me again, but talking about innovating marketing efforts for clients.