Cross-Channel
Champions
B2B marketers who have gone above and beyond to align marketing initiatives across a variety of channels to engage prospects.

Mervyn Alamgir
Senior Director, Digital Marketing
Mervyn Alamgir is a data-centric marketer that prioritizes proving the ROI of his marketing investments. He is a big fantasy sports fan and ran his first fantasy basketball league when ESPN.com was just starting out and there was no fantasy sports section — which he ultimately won.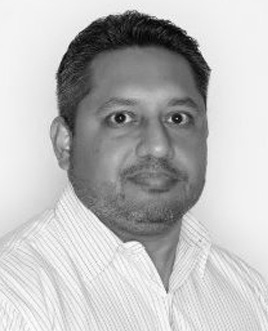 Free Trials represent a key conversion point for many software companies. But when email offers and traditional communications started to trail off in turning trials to paying customers, Mervyn Alamgir and his team at Tibco Software decided they needed a new engagement strategy and a clearer focus on funnel measurement.
Alamgir decided to deploy LookBookHQ's content platform to help nurture prospects signing up for Tibco's Spotfire 30-Day Free Trial. In addition, to support broader initiatives around analytics and funnel performance, Alamgir and his team implemented Bizible to help with measurement and attribution.
"These providers give us greater visibility into the contributions of marketing programs on sales and implemented a multi-touch attribution model to give appropriate weight to marketing tactics that had previously gone uncredited for their contribution to pipeline and revenue," Alamgir said.
After deploying LookBookHQ, Alamgir and his team built an on-demand content experience focused on tips and training to help prospective buyers get the most out of their free trial. Rather than spoon-feeding the free trial participants with different emails each week, the on-demand experience enabled the new users to self-educate at their own pace.
The impact of enhanced content experiences have been significant, with participants in the Spotfire 30-Day Free Trial content now 5x more likely to become opportunities. Those participants who actively engaged with the content also represented 94.5% more pipeline per lead compared to others, and helped drive a 92% increase in SQLs.
Can you highlight any particular achievements you are most proud of from the past year?
In order to build greater alignment with sales, I piloted a dashboard that visualizes the account level data from within Salesforce and Marketo in order to surface the level of actual activity within these accounts and also help provide account intelligence for the sales reps as they call into these accounts.
The pilot was run with a few teams and based on the positive feedback, we are in the process of rolling these dashboards out for the rest of our named accounts.
Also, in order to get a deeper level of analysis, we migrated multiple sources (Salesforce, Marketo) into an analytics package and are able to now empower our marketers with data and insights about marketing program performance through the use of dashboards. We then layered on top of this information, marketing attribution through the integration with Bizible, which gives our team a full view of funnel performance and effectiveness of tactics.
What other new initiatives do you have planned for the near future?
This coming year will be the year we spend more time on getting ABM right and driving greater alignment within our sales and marketing teams. We have had many attempts this past year on the ABM front and experimented with different ways to reach our target audience. We are now in a position to take the successes, learn from the failures and optimize our approach.
Paul Hart
Director of Marketing Ops
As Director of Marketing Ops at Thomson Reuters, Paul Hart leads the strong team to deliver marketing operations strategy, execution and support. He focuses on marketing enablement, effectiveness and reporting. When he's not looking for technology solutions at work, he's doing it in his personal life. He enjoys following the Product Hunt website to learn what's new, popular and trending.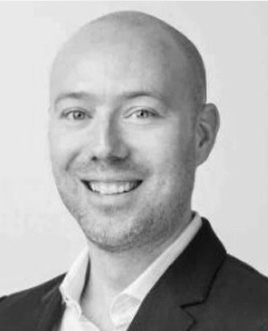 Within the Financial & Risk business unit of Thomson Reuters, the process for activating free trials has traditionally been dependent on manual enablement from sales, which takes both time and resources and jeopardizes the customer experience.
To address this slowdown in this pivotal part of the buyer journey, Paul Hart led a cross-functional project to streamline the back-end processes for requesting, provisioning and providing a free trial to an interested user.
After building a business case and securing funding for the project, Hart coordinated across multiple roles and departments, including marketing, technology, third-party contractors, CRM admin and operations.
In addition to helping reach a larger prospect population and improving the user experience, the automation project is credited with reinvigorating an internal sales enablement pilot campaign and delivering product user insights via triggered alerts for sales.
While it is still only a few months since rollout, the impact of the initiative is expected to be significant. Based on the business unit's projected initial target audience of 90,000 prospects, the project could deliver $7M+ in annualized revenue.
Hart added that through re-education and weekly monitoring, pilot task work rate rose from 59% to 81%. Another key advancement was the launch of a framework of pilot efficacy reporting, indicating pilot trials' conversion rate +44% and trial duration -21%.
What other recent accomplishments are you most proud of?
I took over the marketing reporting function earlier this year, and elevated the function to deliver insights alongside established reporting, eliminating issues with data accuracy, consistency and confidence. I'm most proud of having shifted focus from simple monitoring to actionable and informative metrics and data points positioned for decision-making — from individual campaign-level to department-wide summaries for executive leadership teams.
Any individuals on your team who have helped drive innovation or helped achieve results?
I'm incredibly proud of my entire team, as they all are bright and driven and look for ways to innovate by challenging the status quo processes and campaign approaches. Most notably, Kodi Colip has been instrumental in the pursuit of an end-to-end automated solution for our flagship product free trial. Across multiple work streams and groups of varied seniority, Kodi maintains both a strategic and tactical view for the project, helping to gain buy-in from technical and business owners and deliver marketing milestones. She deftly masters complicated topics — like internal and technical processes beyond marketing's comfort zone — to direct project paths accordingly, while presenting options and educated proposals and solutions. Despite encountering multiple barriers, Kodi's bright outlook keeps momentum behind this initiative.
Rishi Dave
CMO
It's not easy to keep a 176-year-old company at the forefront of innovation, but that has been a challenge Rishi Dave has tackled head on since taking over as CMO at Dun & Bradstreet. In his spare time, Dave enjoys reading science fiction, which he said "gives me more insights about the present than most business books, challenges me to think about where the future is going and allows me to innovate in ways I wouldn't have previously thought about."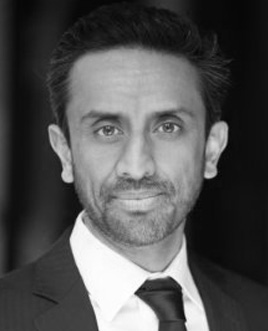 As part of the modernization of the Dun & Bradstreet, Dave and his team launched the "Interconnected Campaign" in late 2016, targeting an audience of senior level marketing decision makers. In order to engage this sophisticated buying group, Dave knew it was essential to take an integrated approach across tactics.
Goals for the campaign were focused on mindshare and impact with both net-new contacts and repeat visitors. Tactics utilized in the campaign included site direct and high impact display ads, programmatic display and retargeting, paid search and YouTube, paid social and native text ads.
The team ran a mix of brand messaging accompanied by thought leadership content that highlighted Dun & Bradstreet's perspective in a very crowded market. In addition, a variety of creative options and messaging were tested throughout the process to find the most effective message for this target audience. The winning messages and creative were then implemented across channels for maximum impact.
Dave has also encouraged his marketing organization to make bold choices and test theories that may not be mainstream. "I believe in giving employees permission to test, learn, fail and scale what works," he said. "If people are afraid of failing, they can't be bold and do their best work. We are always testing, measuring and learning so that we can stay on the cutting edge of innovation."
The mindset of stretching beyond the norm clearly paid off with the "Interconnected Campaign." Benchmarks for the campaign were surpassed, including exceeding traffic goals by 2.7x, increasing pipeline attainment by 110%, hitting 108% of click through rate targets, and closing 148% of revenue targets.
Can you share any details about how you and your team ​have helped drive innovation and results within your organization?
Our breakthrough innovation was the formation of cross-functional "Tiger" teams oriented around customer personas with joint metrics. Tiger teams allow us to work across marketing functions (for example: analytics, content, creative, demand gen, etc.) in service of a persona to ensure an integrated customer experience. Given the changing nature of marketing, we need specialists who are well versed in their discipline, but we also need them to work together in an integrated way.
Why do you think innovation is important in today's B2B marketing landscape? Do you see a need for traditional approaches to be transformed?
The digital transformation of everything has made it so that customers are always a step ahead. They compare experiences not to your competitors, but to their experience with Amazon and Uber. They expect us to talk to them individually, even in a B2B setting. We not only have to know about the customer, but about their entire organization and how they fit into that.