C-Suite
Strategy
CMOs that really understand and apply performance marketing and revenue marketing.

Michelle Huff
CMO
Heading up the marketing for a marketing automation vendor is a unique challenge, but Michelle Huff has been more than up to the task at Act-On. Applying a keen focus on the customer she built up in executive positions at Oracle and Salesforce, Huff has quickly transformed the go-to-market strategy at Act-On.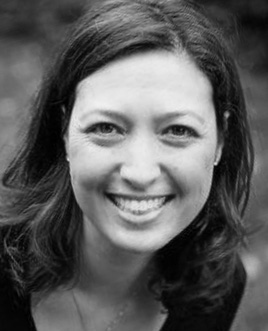 Taking the approach of fitting form to function, Huff has reorganized her team to reflect the distinct B2B use cases Act-On's platform supports — shifting roles to focus on brand, demand and customer marketing.
Huff pushed to make Act-On its own success story, applied internally to awareness, acquisition and retention. Through this strategy, she shifted Act-On from a product-driven outlook to one centered on current and future customer needs — capable of using its own technology to its fullest potential, while maximizing the value its customers saw.
In addition to structuring her team around brand, demand and customer marketing, she also focused specific assets and campaigns to each category, and the results have been impressive, including:
Syndicated content around brand marketing generated more than 1,000 unique visitors in the first month;

Content focused on demand in the same period generated more than 950 unique visitors; and

Content focused on expand drove more than 550 unique visitors.
Demand-wise, web leads rose by 19% in the wake of the effort, with the total mid-market leads increasing over 70% since 2016, for more than $800K influenced in pipeline.
Expand-wise, overall renewals increased, and Act-On's marketing team was able, for the first time, to quantify its impact on the company's bottom line, driving 76% of the company's overall pipeline.
Can you share how your team has helped drive innovation and change within your organization?
One way we've prioritized innovation is by aligning the marketing organization around the customer journey — building brand, driving demand and expanding the customer relationship. This structure has enabled our teams to better leverage marketing automation across the teams. But more importantly, it has given marketing greater alignment and accountability across the company, enabling marketing to better partner with the C-Suite, which encourages them to support and show greater impact to the company's revenue versus just "generating leads."
Peter Isaacson
CMO
As CMO of Demandbase since 2014, Isaacson has brought his 25+ years of technology marketing experience to lead the company's overall marketing strategy and execution. In his role, he was responsible for developing account-based marketing at the company, establishing Demandbase as a leader in the category.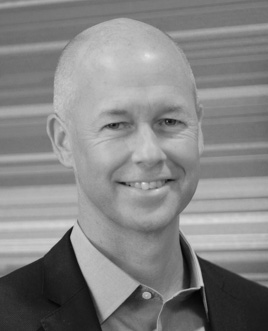 It is important for technology companies to "drink their own champagne" and be power users of their own tools. So it's not surprising that Demandbase was one of the pioneers of applying an account-based marketing strategy.
However, it wasn't until Peter Isaacson joined Demandbase four years ago that the company really hit its stride with its own ABM initiatives.
A couple of years ago, Demandbase was operating off a target account list of more than 27,000 accounts. In addition, there was friction between the sales and marketing teams over lack of alignment on key goals and metrics.
Since joining the company, Isaacson has been integral in spearheading Demandbase's current ABM strategy, which initially focused on a drilled-down target list of the top 1,500 accounts with the highest propensity to close.
Isaacson branded this program "The DB1500" so that everyone in the company would understand the updated sales and marketing strategy. The initiative was so successful that it soon doubled to 3,000 accounts and became known as the "DB3K" list.
As a result, 75% of Demandbase's marketing pipeline now comes from the "DB3K" and the company has significantly increased its close rate and average deal size.
How have you helped to foster a culture of innovation within your organization?
Innovation is part of everything we do — from our annual Demandbase Marketing Innovation Summit to our marketing and advertising technology. We also continually test and use a broad array of technology, we think of ourselves as "technology omnivores." We onboard technology first to help us achieve business goals, but also to help us see what's out there as this helps us advise customers as they consider different technology themselves. Additionally, to reinforce our commitment to innovation, each quarter we recognize a member of the marketing team with a 'World Class Marketing Award' for innovation and a separate one for execution.
Any solution providers that have helped drive innovation and results?
We believe that B2B marketing is a team sport and no single vendor can cover all the solutions that a customer needs to be successful.
Partnerships have been a critical part of our evolution as a company. For instance, we have strong partnerships with the major marketing clouds such as Salesforce and Oracle.
We also spearheaded the founding of the ABM Leadership Alliance a year and a half ago, which includes other companies such as Bizible, Engagio, Radius, Optimizely, LookBookHQ and Certain. Together, we help marketers cut through the clutter to develop a successful ABM strategy and tech stack.
Additionally, we've recently partnered with ITSMA to advance ABM as a comprehensive strategy for all B2B marketers. Our goal is to accelerate the next wave of ABM with integrated strategies and programs that span the three established approaches to ABM.
Finally, we launched an agency partner program earlier this year, which has resulted in some really great partnerships with leading digital and interactive agencies such as Merkle, Bulldog, Ogilvy, CHWW, Edelman and others.
Susan Wall
VP of Marketing
As VP of Marketing at Oracle + Bronto, Susan Wall is responsible for the company's marketing strategy and leads all revenue marketing, customer marketing, branding and positioning initiatives. During her 10-year tenure, she has led the development of a highly sophisticated B2B revenue cycle that bridges the gap between sales and marketing.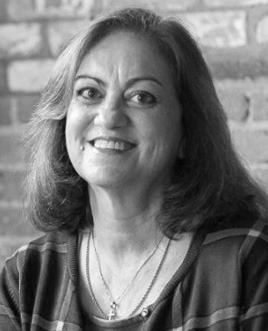 Implementing a shared revenue model to better align sales and marketing is a challenge at any organization. For Wall, this initiative was being launched amid two major acquisitions — when Bronto was first acquired by NetSuite and soon after when NetSuite was acquired by Oracle.
However, despite those "minor" distractions, Wall spearhead the implementation and refinement of a revenue cycle methodology at Oracle + Bronto. "Rather than be at odds with one another, I've teamed with sales leadership to implement a collaborative approach," Wall said. "Even though we are still separate departments, sales, marketing and finance collaborate daily to make the revenue cycle work. We look at the same data and we measure every single stage of the entire cycle and we capture it at every stage when we are doing acquisition of leads."
The shared revenue approach has resulted in Oracle + Bronto having a firm grasp on every campaign marketing runs, including how many touches that campaign should have, how many of those touches are existing customers and how many will be new prospective customers.
"Within 24 hours of the campaign being launched, we already know if the it is on target because we have goals down to the individual campaign level," she said. "The discipline of setting goals and measuring at every stage of the sales process ensures that we can detect inefficiencies in our efforts that keep up our optimal performance as a team — all of which has played a significant role in our continued success."
The results of implementing the revenue cycle methodology have paid clear dividends, including more than doubling profiling rate (23% to 49%) and increasing average deal size exponentially (roughly 2,300%).
Can you share any details about how your team helped drive innovation and results?
The culture of our company is at the core of our innovative approach. The company was founded with several guiding principles. One of those is 'if you can't measure it, don't do it.' That principle guides us every day in the pursuit of constant improvement and learning. Every action is taken with a specific measurable goal in mind — from the overall company goals down to every message within an individual campaign. That way we ensure rapid learning and can adjust quickly to achieve our larger goals.
Why do you think innovation is important in today's B2B marketing landscape? Do you see a need for traditional approaches to be transformed?
Had we stuck with the traditional methods of doing things, we would not be as successful as we are. And had we stuck with the same tried-and-tested methods and not explored a new, more collaborative process, we would not be on the growth path that we're on today. The marketplace is dynamic, constantly changing; we must embrace constant testing and learning about what works best to fit the current market conditions.