Buyer-Focused
Marketers
Highlighting individuals with creative and innovative approaches to build, launch and refine hyper-personalized campaigns.

Heather MacKinnon
Project Lead, Optifreight
Heather MacKinnon, Project Lead for Cardinal Health's Optifreight team, is described as a helpful and wonderfully personable professional by her peers and colleagues. In the past, she owned her own retail business, where she learned to be reliant, resourceful and create opportunities from scratch.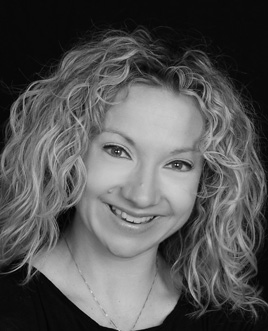 Using customized, data-driven insights that were benchmarked against peers, MacKinnon and her team aimed to deliver a highly customized, multi-touch marketing campaign that would stimulate customer action and engagement. This holistic drip campaign utilized email, mail and account manager communication to clearly articulate the personalized customer benefit and easy, immediate actions to take. This project was a team effort, and those efforts paid off. This multi-touch campaign identified more than $700K in incremental revenue, and an estimated ROI of more than 400%. One email generated a 35% open rate (+12 pts vs. industry average), and 40% response to open rate.
Can you share any particular achievements you are most proud of in your current role?
There are three things for which I am proud:
We are using data/analytics to drive personalized value to our customers;

Our campaign development is highly collaborative; and

We are utilizing various touchpoints to communicate our message. By taking this approach, we are able to motivate our customers by delivering data-driven messaging that clearly articulates value.
Can you share any details about how your team, or individuals on your team,have helped drive innovation or how your whole team has helped achieve results?
We are so proud of the fact that our marketing campaigns have been a collaborative effort between marketing, digital marketing, creative, analytics, sales, operations, finance and customer care. At every point in the process, our work has been improved by the influence of all of our team members. Although this collaboration demands stronger upfront planning and diligence, the cross-functional alignment elicits a more impactful campaign.
Bill Tompkins
Senior Director, Customer Experience Marketing
Bill Tompkins has more than 25 years of experience in the IT market in strategy, marketing, alliances and business development roles. Currently, Tompkins is part of the core team that is responsible for driving SAP's ABM program with some of its most strategic customer relationships in North America.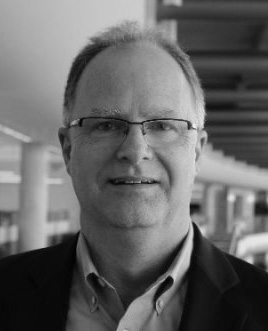 In North America, SAP is seeing an urgency to innovate, stay relevant and stay competitive in the new digital economy — particularly across its most strategic customers. These are large, complex, global organizations that represent approximately 30% of SAP's business in North America. In response to this opportunity, SAP North America Marketing led all other regions in the adoption of ABM focused on its strategic accounts more than three years ago. More recently, SAP's North America Marketing and Global Personalization teams launched a new Digital ABM Program that provides a personalized SAP.com experience, as well as a paid media campaign focused on the topic of digital transformation across its strategic accounts. The primary goal of the Digital ABM program is to drive awareness, consideration and client engagement across its strategic accounts in North America and help the SAP account teams to drive the digital transformation conversation with their clients.
The results generated by its Digital ABM program have been tremendous. The company saw:
Over 300% increase in overall CTR (Click Through Rate) compared to SAP benchmarks;

Overall CTR Lift of 625% — more than 275% increase compared to SAP benchmarks;

More than 200% increase in overall visitor engagement (compared to SAP benchmarks);

More than 30% lift in engagements per unique visitor;

More than 50% increase in engagements per unique visitor (for top 20 most engaged companies); and

More than $100M of existing pipeline touched/nurtured.
Can you share any particular achievements you are most proud of in your current role?
I am particularly proud (and privileged) to be a founding member of the Account-Based Marketing program office. In just a few short years, our team has led the way in delivering marketing innovation, value for the customer and lift for the account teams with our ABM program (leading all other SAP regions globally).
How have you helped try to foster a culture of innovation within your team and organization?
At the heart of our program's success and innovation is teamwork and flawless execution! Early on, we established a core Digital ABM program team that included key subject matter experts from a number of key groups and stakeholders, including SAP's North America ABM team, SAP's North America Digital & Social Strategy team, SAP's Global Marketing Personalization team and key technology vendors, including Demandbase.
We then developed a content strategy by curating the latest thought leadership content (both SAP and non-SAP authored) from a number of industry marketing teams and SAP's Global Digital Transformation program office. Finally, the biggest challenge was how to bring these teams together to create a compelling digital transformation story that was personalized through the eyes of our customers! This required close collaboration with sales to ensure alignment of messaging and a staged approach to implementing this program in successive waves since the program was originally launched in May 2016.
Why do you think innovation is important in today's B2B marketing landscape? Do you see a need for traditional approaches to be transformed?
The new digital economy is presenting tremendous opportunities for clients, partners and enterprise business application solution providers including SAP. Digital technology is transforming the way clients conduct research before making significant investment decisions; and the way enterprise solution providers need to evolve their B2B marketing approach. Given more than 70% of the customer experience with a brand starts online, it has become increasingly important for leaders like SAP to be visible and proactive with their digital properties to effectively communicate how they can help clients compete and win in the new digital economy. SAP North America Marketing (and our North America ABM program office) is continually evolving our marketing strategy to further leverage the medium of digital across the entire customer lifecycle — from early stage thought leadership, to demand generation and consideration, and customer adoption/value realization.