B2B
Technologists
Practitioners who have successfully helped roll out new tools to support business initiatives.

Kate Federhar
Manager of Marketing Operations
Kate Federhar is a resourceful marketing leader adept at creating, implementing and managing high-profile, image-based marketing programs across various industries through the help of the right technology. She lives in Denver with her husband and two-year-old daughter.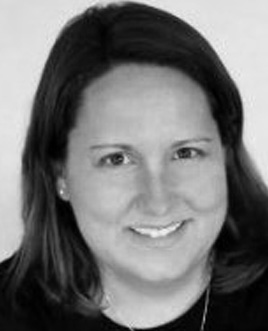 The CenturyLink team was looking to optimize the way they managed warm leads — prospects who have asked to be contacted. For them, lead-to-sales conversion is very much a volume play — the more leads they can get into the top of the funnel, the more business they'll end up with. So they looked for marketing technology to help them with that.
CenturyLink implemented Conversica's AI-powered sales assistant technology to increase its follow-up email volume, enabling the team to get smarter by strategically reaching out to more prospects overall, including audience segments they had typically overlooked. The company contacts roughly 90,000 prospects every quarter through the solution.
Being able to follow up at scale means that Conversica identifies and delivers 30 to 100 qualified leads each week who are ready to engage with sales. This guarantees a steady stream of leads that the sales team actually looks forward to and, according to CenturyLink, yields an incredible 20:1 ROI on a monthly basis.
Can you share any details about how your team, or individuals on your team, have helped drive innovation or how your whole team has helped achieve results?
Our innovation happens in two ways. The first way is that we test out new technology pieces regularly and see if things work within our tech stack. There is a team initiative to have a couple of beta programs annually. The second way is to push the limits on our current stack as we get challenged to do more. Each person on my team is a SME in a part of the technology capability, and they are trying to find ways to accomplish what is asked when we don't have a go-to solution or budget to buy new. This is innovation by necessity, and the team is great at coming up with new ways to use what we already have.
Why do you think innovation is important in today's B2B marketing landscape? Do you see a need for traditional approaches to be transformed?
In our business, innovation is a necessity. People are changing how they interact with companies and products and we have to change how we present to them. Transparency is paramount. People want to be talked to in a way that works for them, and interactions must continuously evolve the conversation from where they last engaged — not start all over again. Less than 15 years ago, the flower of technology was the Motorola RAZR. The immediate gratification that people are used to today did not exist. We have to adapt as the expectations to evolve. Who knows where we will be in 15 years, but my guess is that we will be in a completely different place than where we are today and the amount of data at our fingertips will be overwhelming. A big part of innovation is to devise new and inventive ways of creating value add applications from data.
Do you feel like B2B marketing needs to shake things up a bit to avoid being boring and dry and how have you tried to address this?
There are two types of "shake ups" that are happening. The first shake up is more of a creative shake up. What the message is and how we are talking about our products. The second shake up is in the we deliver the message. I am seeing more of the changes with how we interact with customers and how we are adapting to meet their needs.
Joshua Ren
Marketing Operations Manager
Joshua Ren has made great strides in implementing the right technology into the tech stack at Nutanix, a very fast-growing leader in enterprise cloud computing. Ren's colleagues state he assists in managing fulfillment centers on a global scale and has made an awesome impact on the company's data and tech efforts.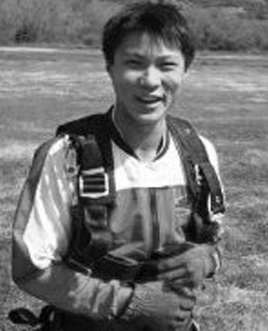 Ren and his team — including Kat Nobles, Senior Analyst of Marketing Operations, and Jeff Narduzzi, Senior Manager of Sales Operations — implemented three new pieces of technology into their business: Openprise for data normalization and segmentation, Allocadia for budgeting and forecasting and Integrate to manage content syndication vendors. This, in turn, has helped streamline the company's database while maximizing campaign efforts. Nutanix is also consolidating all of its dashboards and reports into Tableau, which has given a lot of visibility into how the business is doing from a growth and database perspective.
How have you helped try to foster a culture of innovation within your team and organization?
We on the Nutanix Marketing Operations team try to always push the envelop whenever we work with vendors. We have set an expectation amongst ourselves to always drive the roadmap of any tool we use. We're never afraid of being trailblazers in any tool we use and won't back down just because "this has never been done before." This constant drive to do more with what we have has elevated us in some vendor's eyes. Vendors want to do more with us because they believe our ideas will help make their product better.
Why do you think innovation is important in today's B2B marketing landscape? Do you see a need for traditional approaches to be transformed?
Definitely important. The marketing landscape has changed dramatically over the years, especially with digital transformation. There's this concept of making the marketing journey an "experience" for prospects and it's important to explore all the different ways to provide that best possible marketing experience. Not only do you need to innovate to find these prospects earlier, you need to create an experience that is effective but also measurable.
Do you feel like B2B marketing needs to shake things up a bit to avoid being boring and dry and how have you tried to address this?
As part of the marketing experience at Nutanix, we try to bring the teams of our potential customers together. It's one thing to send a swag bag to an individual prospect, it's another to send an ice cream party for the prospect's team to share. We have a Net Promoter Score of 92, which is amazing for our industry. We know our customers love us, so we're also trying to get our prospects to love us even if they don't buy with us.