Account
Targeters
Innovative practitioners supporting account strategies to target, engage and close deals within key accounts.

Bill Karpowicz
Director of Global Marketing Campaigns
Bill Karpowicz's leadership in formulating a streamlined account targeting approach within Trifacta earned himself a well-deserved B2B Innovator Award. As the Director of Global Marketing Campaigns, he helped create a targeted strategy that helped boost engagement within top-tier accounts. During the baseball season, Karpowicz is a volunteer little league umpire for his local Oakland organization. If he's not playing a guitar or mandolin, he can probably be found on a tennis court.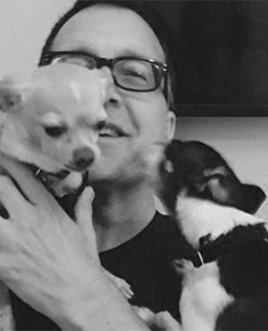 For the first time in Trifacta's history, Karpowicz and his team decided to target an industry vertical, leveraging an account-based approach aligned with both sales and marketing. Karpowicz led his team and jointly selected 668 accounts to penetrate in the financial vertical market. From that point, they formulated a strategy to attack these segments.
The company saw great success, creating engagement at 76% of the top 668 accounts, as well as 19% pipeline conversion within those top accounts. Karpowicz and his team also streamlined a process to track and measure target account engagement across all channels (display ads, web, forms, email, etc.).
Can you share any particular achievements you are most proud of in your current role?
Here at Trifacta, I led the development, launch and execution of our ABM initiative. With a laser focus on a select number of accounts, we've been able to increase awareness and revenue. Currently, 35% of our target account universe has an open opportunity, up from 9% a year ago.
How have you helped try to foster a culture of innovation within your team and organization?
ABM is innovation, and education across the organization was a key component. Sales is our partner in all marketing activities, but product and engineering needed to understand what we were doing because the numbers begin to look differently in ABM.
Do you feel like B2B marketing needs to shake things up a bit to avoid being boring and dry, and how have you tried to address this?
I think we should take a playbook from B2C marketers. In fact, we should take their entire playbook. We've spent too much time talking to faceless corporations. We need to spend more time speaking to the individual.
Danny Nail
Sr. Director, Global Audience & Strategic Partner Marketing
& Account Based Marketing Lead
Danny Nail is praised within SAP as a leader in the company's ABM efforts, and the results show that he and his team have honed in on target accounts and earned a spot in the winner's circle. He has also completed the account-based marketing certification offered by both the ITSMA and SiriusDecisions.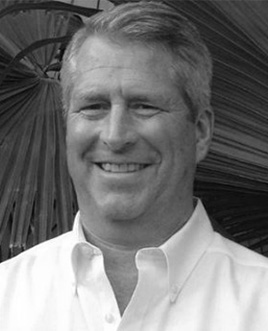 SAP needed to find a different way to run global marketing. Its teams were creating content assets in silos, assets that commonly went unused because they proved largely irrelevant to the conversations field sales were having with customers and prospects around the world. There was a clear disconnect between sales and marketing which, in turn, impacted customer engagement.
In a partnership with MomentumABM, Nail and his team took a customer-centric approach to this challenge. They started by gaining a deep understanding of customers in each local market, and built a bespoke campaign toolkit that could be executed region by region, market by market and account by account. The toolkit was designed to show SAP's relevance to each account and how market trends could be harnessed as digital transformation opportunities. SAP also went further, identified the synergies between the accounts within each sector and created customizable hero assets as conversation starters.
Nail and his team's initiatives have seen impressive results, including growing $169 million in attributed pipeline.
Can you share any particular achievements you are most proud of in your current role?
Developing the strategy and framework for this type of industry-based ABM program has been challenging but extremely rewarding. We wanted to remain as true to the tenets of ABM as possible, while still creating a program that would serve multiple accounts with personalized, account specific assets. At the same time, the program/assets had to be scalable and easily syndicated to other accounts in multiple countries and languages.
How have you helped try to foster a culture of innovation within your team and organization?
Throughout the process of the development of the strategy and framework of this program, we have worked closely with both our sales organization and our industry organization to obtain buy-in, feedback, as well as content. This ensures that the programs we develop properly tell the story to the customer in a way that speaks in the language of the industry, as well as the "language" and terminology each sales team is speaking with "their" customer.
Why do you think innovation is important in today's B2B marketing landscape? Do you see a need for traditional approaches to be transformed?
As always, there is a large amount of clutter and noise in the market when trying to reach prospects and customers. Innovation is key to breaking through all that clutter to drive a message through to the customer and start a conversation.
Traditional approaches absolutely need to be transformed, and are effective in many cases. But we must continue to drive innovation to find new and better methods of getting the right message to the right target at the right time.
Bryant Lau
Sr. Digital Marketing Manager
Bryant Lau is an accomplished marketing leader who has seen success implementing an account-based strategy within his organization. His ability to align marketing with sales to run account-based plays for marketing emails and sales engagement has earned him a spot in this year's Account Targeters category. On top of all this, Lau is an avid hiker.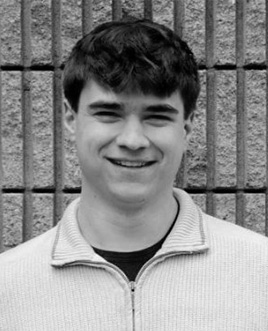 Within the past year, Lau and his team have built the entire sales and marketing teams around an account-based go-to-market strategy. This has required significant changes to its processes and systems. To accommodate this change, Lau and his team:
Partnered with sales to define the ICP, build buyer personas and define the buyer journey;

Compiled an extensive list of accounts, as well as attributes of those accounts that would indicate a higher likelihood of conversion;

Implemented a lead-to-account matching solution;

Gathered key contacts for target accounts;

Worked on a number of initiatives to engage target accounts;

Hired 30 Account Development Representatives;

Targeted display ads via Terminus;

Produced custom pieces of content; and

Implemented FullCircle Insights for analytics to properly capture the entire process.
Can you share any details about how your team, or individuals on your team have helped drive innovation or how your whole team has helped achieve results?
As a company, we have adopted a core principal of Most Respectful Interpretation (MRI). This is the idea that everything your colleague states should be interpreted in the most respectful way. This has created an environment where people feel free to express new and innovative ideas.
Why do you think innovation is important in today's B2B marketing landscape? Do you see a need for traditional approaches to be transformed?
Absolutely. At the end of the day, us marketers need to be having unique engaging conversations with prospects. All too often, we fail to do this because so many modern technologies have made it easy not to. We are now at the point that to cut through the noise, we have to create far more compelling and unique conversations.
What does the future have in store for your efforts? Anything interesting planned?
We will be evaluating how unique the different touch points that a prospect has with marketing can be customized to that specific account/prospect. For example, real-time web personalization, web chat, search and more.

Shari Johnston
SVP of Marketing
Shari Johnston realized the importance of having a strong relationship between sales and marketing teams. As a result, she implemented progressive marketing strategies and marketing technology, leading to future successes as a strategic and innovative marketing game changer. Johnston is also passionate about traveling the world every summer to learn unique perspectives from other cultures, and building those that she loves into her own lifestyle.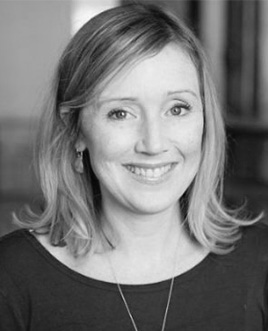 Johnston has challenged her team with a bold target of continuing to contribute to the results of the already rapidly growing company. More specifically, to grow the pipeline contribution by 78% quarter-over-quarter. Thanks to Johnston's direction to implement ABM, the marketing team reached 46,000 contacts within their targeted A/B accounts, achieving 179% of the marketing team's pipeline goal after implementing the new strategy.
Can you share any particular achievements you are most proud of in your current role?
I am most proud of the evolution and maturity of our ABM strategy here at Radius. Over the last two years, we have successfully aligned the organization around a set of tier A and B accounts to drive focus towards getting our best customers across the line. This has evolved into a mature state of having tailored awareness, engagement and conversion programs to move accounts through the funnel. We have also launched in territory pursuit plan that supports the field reps with custom plans to help them move accounts depending on where they are in the funnel and the core use case they are going after. We now have recently brought on our first dedicated ABM Marketing Manager who also supports these pursuit plans with custom content. We are launching our first custom microsite, webinar series and E-book in an effort to support our field teams landing a "whale" account that is the ideal customer profile for Radius. And last but not least, it has brought sales and marketing together to truly feel like we are aligned on building pipeline and revenue.
How have you helped try to foster a culture of innovation within your team and organization?
Since the team markets to marketers, innovation is of the utmost importance. Marketers have a high bar when it comes to expectations of quality and personalized marketing. Challenging the team to be on top of best-in-breed marketing technology, tactics and strategy are ingrained in our day-to-day interactions. Marketing teams that are too insular can lose sight of the importance of adopting innovation into their marketing mix.
Why do you think innovation is important in today's B2B marketing landscape? Do you see a need for traditional approaches to be transformed?
Adopting innovative ways of scaling your business by doing more with less, improving conversion rates and improving the customer experience are key to success and gaining the competitive edge no matter what industry you are in. I often see clients and organizations lagging behind and still engaging in non-targeted outreach without adopting a truly integrated approach. Those not innovating will be left behind.